Core projects
Open Light Bot
A fast and stable LED light source, for cost-effective scientific instrumentation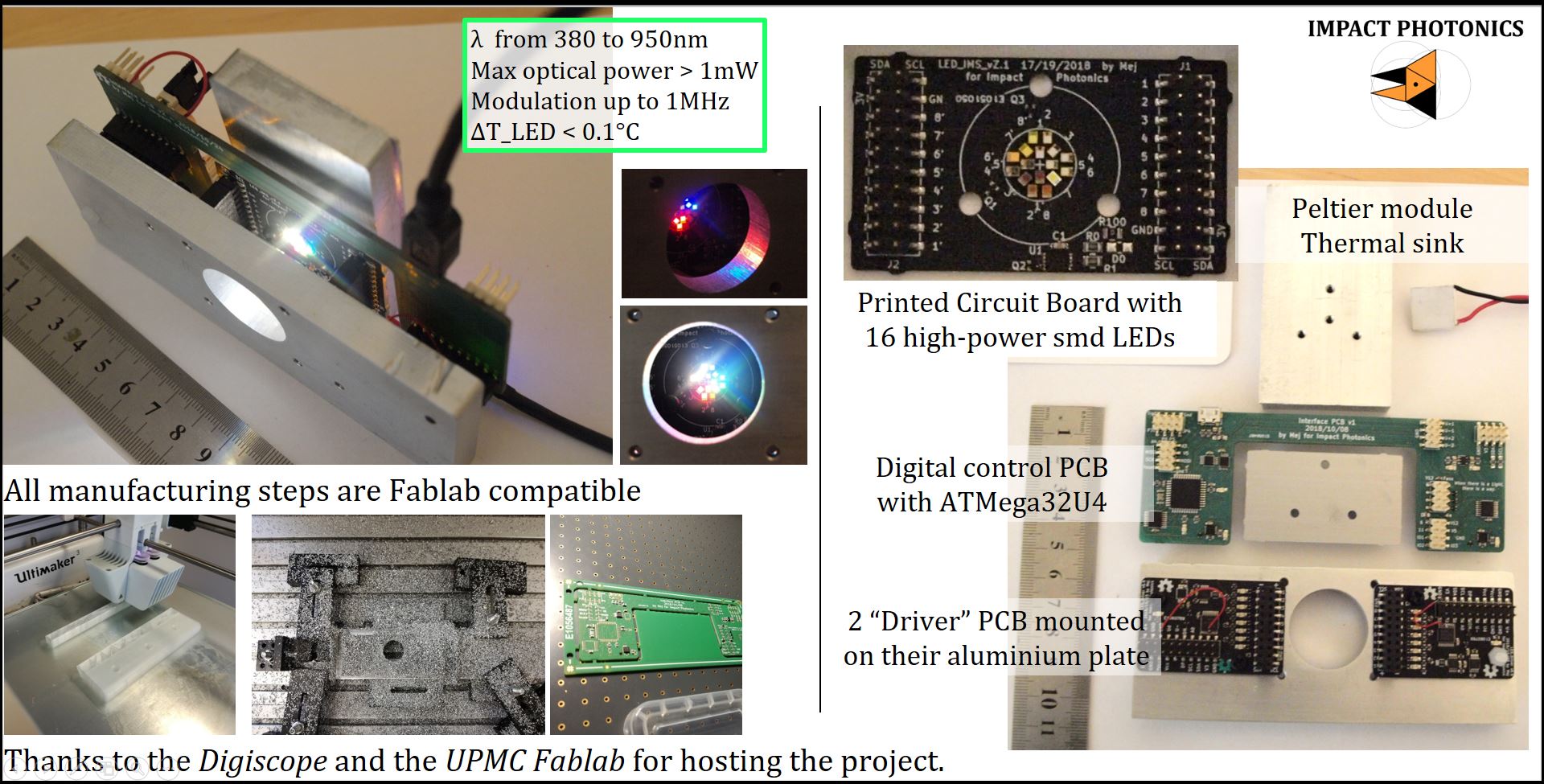 Bill Of Material bellow 200€/unit in volume production
Public repository on GitLab
Available for purchase on IMPACT PHOTONICS' marketplace by October 2019, for 1 000€ /unit (excluding tax and shipping).
Available today to early-tech-birds for 2 000€ /unit (contact: impact.photonics@gmail.com)
OLB Multispectral
Multi-spectral imaging of petri dish using Open light bot v1 and a RaspberryPi with its camera module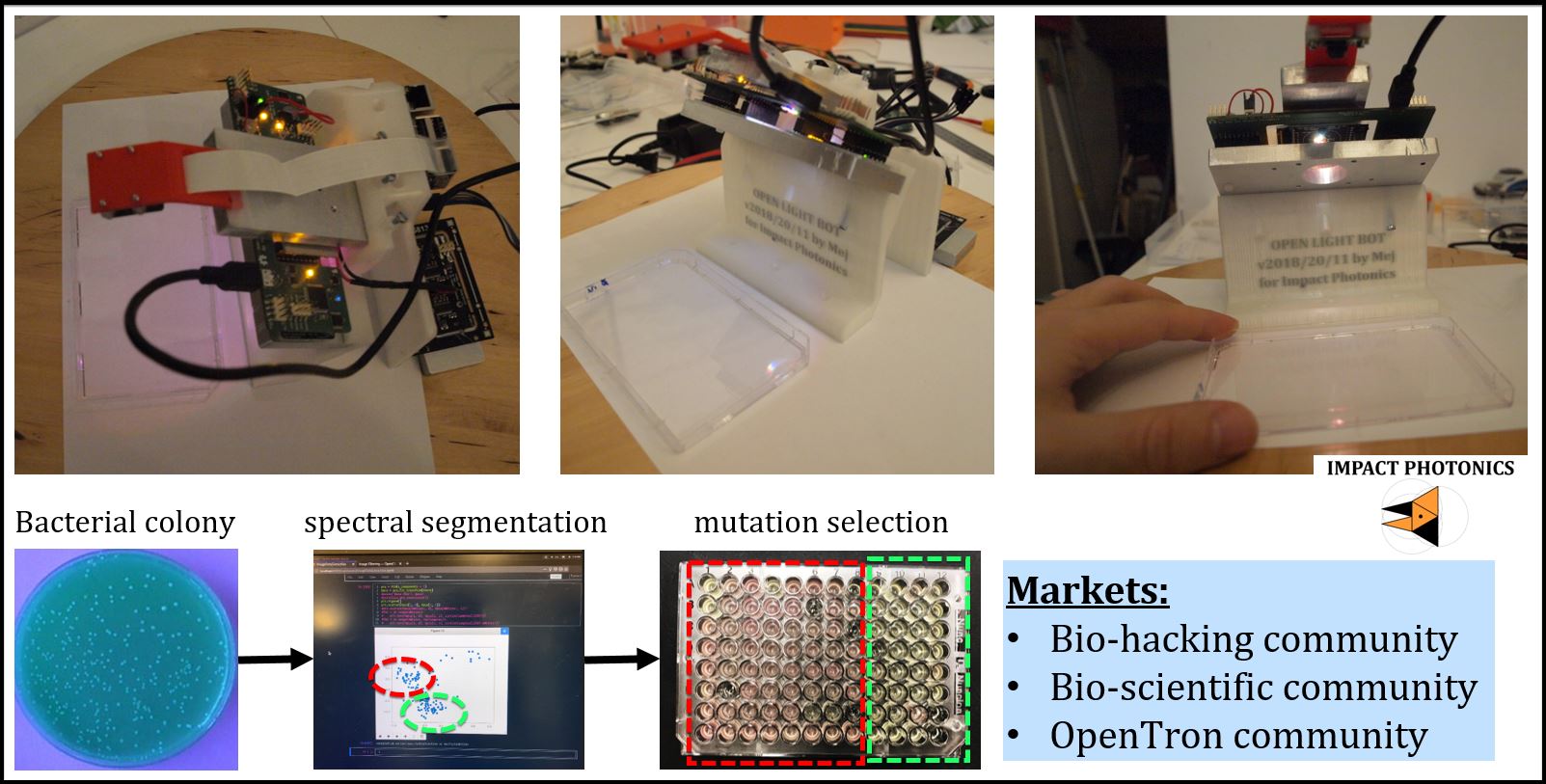 BOM of 200€/unit in volume production
Private repository only. Software still under development.
Available for purchase on IMPACT PHOTONICS' marketplace by October 2019.
Available as is to early-tech-birds for 3 000€ /unit (contact: impact.photonics@gmail.com)
OLB Gamma
A high sensitivity absorption spectrometer for thermo-spectral analysis (the minute changes of absorption of a liquid versus its temperature). See here for more details about the GAMMA project.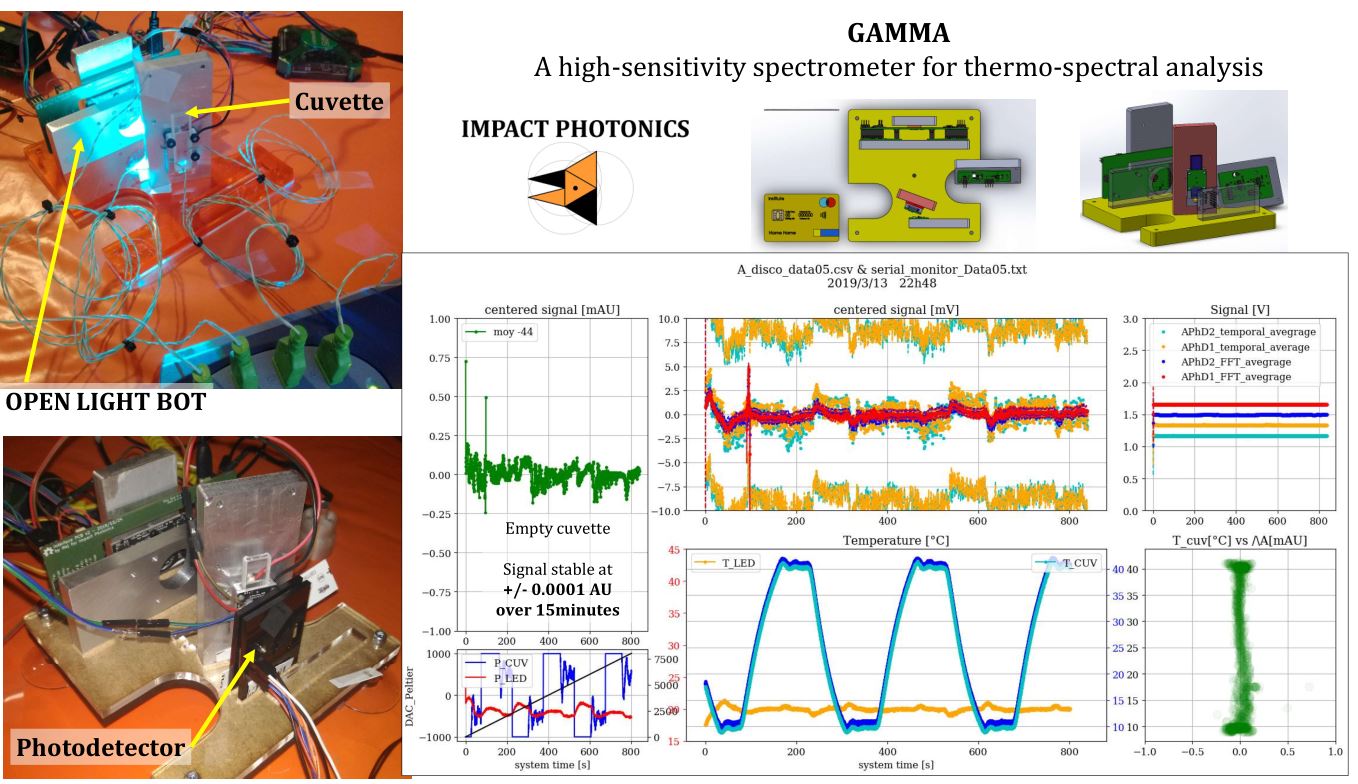 BOM bellow 500€/unit in volume production
Private repository only. Hardware and software still under development.
Available for purchase on IMPACT PHOTONICS' marketplace by October 2019.
Iron Flux
Non-invasive Iron diagnostic
... Coming soon ...
Partner projects
Low-cost IR spectrometer for plastic sorting, with PLASTIC ODYSSEY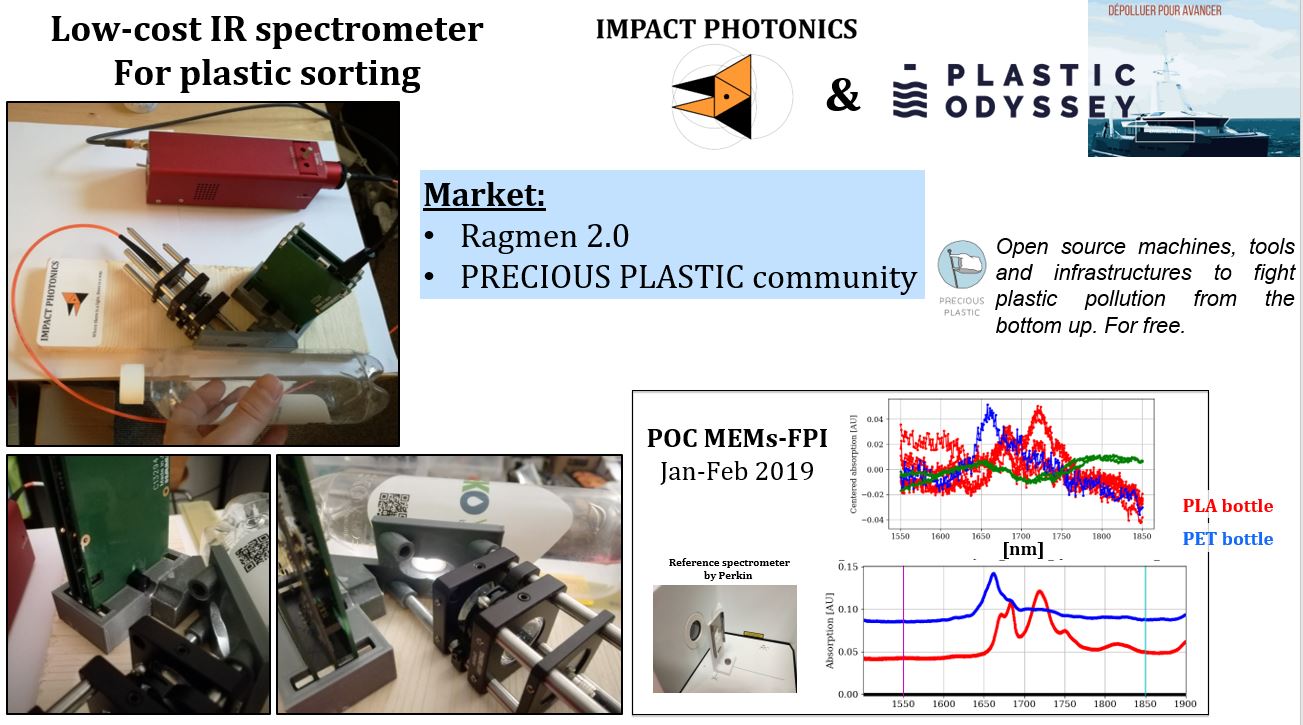 Target BOM < 150€
Still under POC development
Hacking of scrap computer micro-mechanics for DIY lab gear, with PHYSIQUE SANS FRONTIÈRE
... Coming soon ...